FRIDAY 12 DECEMBER
NYE IN THE PARK REVEAL THIRD STAGE, 90% TICKETS SOLD
FINAL RELEASE TICKETS ON-SALE NOW
The organisers promote it as "the best new years ever", and two years in, it's hard to disagree." – 5why
With just over two weeks until Sydney's only New Year's Eve festival NYE in the Park, today the team announce their partnering with popular live music discovery app and media company Whatslively to bring a host of underground hip hop and trap DJs to a pop up stage – adding a third and final arena to the already colossal event.
Already known to regular scene-goers, the Whatslively stage will be headlined by The Kid Laroi's DJ HAAN as well as party favourites Teriyaki Mami and MANLIKEMUSTII. They'll be spinning alongside Ayshe, Baessia, DJ Vinny, Esar, Joshua Amour and Rani ensuring all out pandemonium.
These acts join a stacked bill including Sydney-based powerhouse Hermitude, plunderphonic maestro Girl Talk (USA), cinematic electro trio SAFIA, suave throwback duo Client Liaison, festival mainstays Crooked Colours, dance-royalty Bag Raiders, legendary dance-pop pioneers Sneaky Sound System and a whole bunch more. They'll all descend on Victoria Park's natural tree-lined amphitheatre to ring in the new year.
Set in the lush oasis of Camperdown's Victoria Park in a spacious and relaxed setting, NYE in the Park is a mere stroll from the many surrounding train stations and bus routes. Get down early for a summer sunset session and indulge in the diverse and ample pop-up bars, street eat delights and fun in the sun festivities. Following last year's sold out event, organisers will continue their mission to provide a fuss-free, affordable and fun-filled festival environment, all ending in a crescendo of the festival's own curated fireworks – the backdrop to its three festival stages.
Knowing all too well the headache Sydney NYE can be, organisers had a clear vision for the event saying "New Year's in Sydney has always been overcrowded, overpriced and ultimately, under whelming, and we want to change that. The last two years offered a hugely fun, highly affordable, drama-free night out – with ample space to dance, more bars and toilets than you can poke a stick at."
With the festival into its final release and heading for a sell out, it's time to make those NYE plans and decide whether it will be a festival ticket, a VIP Garden Experience or VVIP Skydeck.
Grab your mates and ditch the animalistic CBD and escape to the utopia of NYE in the Park for the BEST. NEW YEAR'S. EVER.
NYE IN THE PARK
Victoria Park, Sydney
Tuesday, December 31st
5:00pm – 1:00am
TICKETS
HAAN
TERIYAKI MAMI
MANLIKEMUSTII
AYSHE
BAESSIA
DJ VINNY
ESAR
JOSHUA AMOUR
RANI
joining
HERMITUDE
GIRL TALK (USA)
CROOKED COLOURS
SAFIA
CLIENT LIAISON
BAG RAIDERS
SNEAKY SOUND SYSTEM
TOUCH SENSITIVE
YOUNG FRANCO
GRAACE
OWL EYES
ALICE IVY
CHASE ZERA
JAWBREAKERS
HAPPINESS IS WEALTH
ALL MY FRIENDS DJS
and welcoming the return of very special guests
VAN SHE TECH
SUNDAY 21 JULY
MODALITY RELEASE INTENSE FILMCLIP FOR SINGLE 'REDEMPTION'
Melbourne's M0DAL1TY are today releasing a beautifully crafted and shot, but ultimately intense and atmospheric video clip for their new single 'Redemption'. The new single will see its release Friday June 28 into all digital stores and streaming platforms at http://ffm.to/m0dal1ty_redemption. 

M0DAL1TY creatively approached this track from a new direction – and it debuts the vocals of bassist and co-lead singer Alicia Richards. 'Redemption' was recorded and produced by the band, drums were recorded at Ginger Recording Studios and it was mixed and mastered by Clint Vincent of Dead Letter Circus. This is M0DAL1TY's second film clip – and was again filmed and produced by Dave Hunter of Circles, and continues the storyline from their first video and single 'END 0F THE L1NE', which when released had a natural reach on social media of over 12,000 views in 24 hours. 

The lyrical themes of 'Redemption' depict the internal struggle of someone learning to take responsibility for their actions, which affect both the individual and the world around them. It sheds light on the bigger picture and encourages one to take action for change, before damage is irreversible.

'Redemption' opens with a shot of the female protagonist (played by Paige Roberts) falling through a void. She wakes up in an eerie forest that is unfamiliar and ominous, unsure of what is going on and what is real. She soon finds herself being pursued by agents, who represent the relentless bad in the world. As the clip progresses, we see the protagonist empower herself and make a stand against the agents. Then, despite having this empowering moment where she destroys her demons, it is unclear
whether the damage that has been done will allow her to ever be the same again. 

The band will also join forces with Circles, Ebonivory, Transience and Red Lotus at Belgrave's Sooki Lounge for Winter Progmania on Friday August 2, presented by Wild Thing Presents. Tickets are on sale now at wildthingpresents.com. Established in 2018, M0DAL1TY is a five-piece progressive rock/metal band from Melbourne, Australia. With vocalist Nigel Jackson, Sean O'Grady and Jarrah Bathe on guitars, Alicia Richards on bass and vocals and Adam Zaffarese on drums. 

Featuring two lead vocalists, Nigel Jackson seamlessly moves between melodic passages and screams, which are juxtaposed by Alicia Richards' clean vocals. All of these elements come together to balance ambient and intricate guitar lines against big riffs with punchy drums, and weave together complex time signatures and unique rhythms. 

M0DAL1TY played their debut show to a full room in January 2019 at PROGFEST Melbourne, supporting world-renowned progressive heavyweights such as Monuments, The Ocean and Skyharbor. 

M0DAL1TY's new single 'Redemption' will see its release this Friday June 28 into all digital stores and streaming platforms at http://ffm.to/m0dal1ty_redemption. Tickets are on sale now for their show supporting Circles at Winter Progmania at Belgrave's Sooki Lounge on Friday August 2 at wildthingpresents.com.
SATURDAY 13 JULY 2019
Charlie Threads captures the pain of missing people you need, and the sacrifices you have to make, to ultimately go "Higher"
From his upbringing in the Dandenong Ranges, to stages right around the country, Charlie Threads has continuously demonstrated equal parts captivation and intrigue with his music.
His latest offering "Higher" is Charlie tearing you out a page from his diary, giving you a snapshot of the dark edges of chasing your dreams. Bringing together a soundscape of classic hip-hop bars and soaring harmonies floating atop lush production and subtle layered beats, "Higher" is about sacrifice, struggle and what you sometimes have to lose when you chase something bigger.
It's hip hop for ride or die fans and casual listeners to the genre alike.

"I feel like I make the music you listen to by yourself, the music that you truly relate to, the shit you hear and feel like that artist is speaking directly to you."
As a reflection of the emerging talent currently thriving in Victoria, Charlie's initial offerings were strong and versatile, as a well-crafted fusion of melody, jazz-licked boom-bap and introspective lyricism that indicated this was an artist just getting started.
Collaborating with Baro and producer Mitch Graunke (ESESE, Allday) on Palm Trees In Graveyards laid the foundations for what would develop into the debut Charlie Threads EP, Rainy Weather Music in 2017. Maturing personally and creatively, the seven-track record saw Charlie venture further into a more diverse sonic realm, while his flow became bolstered with spitfire rhymes and impassioned delivery.
Now, as 2019 turns the corner on its second half, Charlie Threads is ready to continue this journey of personal discoveries and wider observations. An intensely personal song, "Higher" is representative of Charlie's ambition and the effect that ambition and determination has had on crafting the man and the artist, on stage and off.
HEIN COOPER Releases cinematic video for "Invincible" ahead of his upcoming national tour
Directed by Max Galassi, the video sees two characters from different lives and backgrounds connect despite differences. It's about struggle, and human connection – with each other, with ourselves, and with nature.
Following the release of 2016's acclaimed album "The Art of Escape", including 13 million Spotify streams of breakout single "Rusty", Hein Cooper spent the next three years touring tirelessly all over the globe supporting the likes of James Bay and Lukas Graham. As great as meeting audiences every night felt, the daily routine of traveling solo and experiencing solitude on a daily basis got to him.
As he struggled with this new lifestyle, he went where it all began: writing new songs.
And out poured "Underneath It All".
Latest single "Invincible", released today with an epic piece of cinematic storytelling, is Hein yearning to be home and connecting with family and friends. Rather than be sad about everything, Hein turns the feeling into a celebration of the people who are important in his life.
Cooper's new album, "Underneath It All", is out now.
HEIN COOPER
'Underneath It All' Australian Album Tour
Supported by Leonie Kingdom
Sat 3rd Aug – Milton Theatre, Milton, NSW
Thu 8th Aug – Cambridge Warehouse, Newcastle, NSW
Fri 9th Aug – Lansdowne, Sydney, NSW
Sat 10th Aug – The Basement, Canberra, ACT
Fri 16th Aug – Black Bear Lodge, Brisbane, QLD
Sat 17th Aug – Kingscliff Beach Hotel, Kingscliff, NSW
Fri 23rd Aug – Mojo's, Fremantle, WA
Sat 24th Aug – Prince Of Wales, Bunbury, WA
Sun 25th Aug – Clancy's Fish Pub, Dunsborough, WA
Thu 29th Aug – Grace Emily Hotel, Adelaide, SA
Fri 30th Aug – Northcote Social Club, Melbourne, VIC
BIGSOUND ANNOUNCES MAJOR KEYNOTES:
BEST COAST'S BETHANY COSENTINO,
REVENGE OF THE SHE-PUNKS AUTHOR VIVIEN GOLDMAN,
FRONTIER TOURING'S SAHARA HERALD
& ARTIST MOJO JUJU
Australia's biggest music industry gathering BIGSOUND has revealed even more of its amazing 2019 speaker lineup today, with Best Coast's Bethany Cosentino, music writer and industry figure Vivien Goldman, Frontier Touring's Sahara Herald and acclaimed artist Mojo Juju.
Best Coast's Bethany Cosentino has become an important and outspoken artist voice. As well as writing some of the best indie anthems of the last decade, she has also lent her voice, speaking out against sexism and sexual assault, sharing her journey to sobriety and struggle with insomnia.
Vivien Goldman has had an incredible journey through the music industry, working as a journalist in the UK on publications such as NME, Sounds and Melody Maker, hosting on pirate radio, working in labels as Bob Marley's first publicist, becoming an artist herself as part of 80s new-wave duo Chantage and finally becoming an acclaimed author, with her latest book 'Revenge of the She-Punks' chronicling female voices across the punk movement.
Sahara Herald has been a staple of the live music industry for decades, with eighteen years as National Event Co-ordinator of the Big Day Out before moving to Mushroom Group's Frontier Touring where she was appointed Tour Director in 2018, being integral in the success of record breaking tours such as Troye Sivan, Lorde, The Killers, Paul Kelly, Shawn Mendes, Midnight Oil and Sam Smith. 
Mojo Juju is one of Australia's most important artist voices who takes us on her journey of self-discovery and storytelling through music and breaking through in 2018 with her triple-ARIA nominated album 'Native Tongue'.
BIGSOUND has also announced their party program today, with purple pass holders in for a real treat with no less than 16 official events. Kicking off with the BIGSOUND Virgin Australia 'HOME' Welcome Party featuring music from Electric Fields, DRMGNOW, Deline Briscoe and Mambali and the Women in Music lunch and moving across four days of treats including the massive Levi's®Showcase (with music from Milan Ring, Kobie Dee, Stevan and Dulcie), Nettwerk Music Showcase(featuring Riley Pearce, Jaguar Jonze, Hayden Calnin and Harrison Storm), the Unified Showcase(with Tones And I, Jack Botts, Stellie and RINI), Music Industry College Bacon & Bangers and the famous Bloody Mary Brunch.
We also welcome international delegations from Singapore (Hear65) and Canada (Music BC and Indigenous North), as well as this year's national spotlights Adelaide and the Gold Coast with artists and industry from across these regions hosting parties to show off their best new talents. 
BIGSOUND also celebrates 10 years of partnership with the famous Oztix Party (this year with music from KYVA, 100, RINI, The Moa, Sly Withers, MID CITY, Concrete Surfers and the now-traditional surprise closing act!), the Infamous Secret Sounds After Party plus a special closing party event with details still under wraps.

Not to mention plenty more surprises up our sleeve… (did you catch the secret Paul Kelly show last year?)
For the first time, BIGSOUND is also pleased to announce its official hotel partner, designer hotel,Ovolo The Valley. The host of BIGSOUND's opening night party and Late Night Supper Series is ZA ZA TA Bar and Kitchen, where wonders never cease. A place to come for a quick drink, stay for an all-night adventure. Inspired by the vibrant Tel Aviv bar scene, amidst a soulful setting rich in eclectic character, it'll be the place to be for late night beats, booze and bites till 2am each night; serving BIGSOUND inspired cocktails, an extended bar & dining menu with rotating DJ's. Ovolo will also be putting on transfers and a range of other special inclusions for BIGSOUND guests at both their Valley and Inchcolm.
BIGSOUND OFFICIAL PARTIES:
Women in Music
HOME: Official BIGSOUND Welcome Party
Made In Adelaide
Hear65 @ BIGSOUND
Levi's® Showcase
Bacon & Bangers
Gold Coast Showcase
Unified Showcase
Music BC Showcase
Oztix BIGSOUND Party
Nettwerk Showcase
BIGSOUND After Party
BIGSOUND Bloody Mary Brunch
Indigenous North @ BIGSOUND
Tickets for BIGSOUND are on sale now! Purple passes give access to all BIGSOUND events, keynotes, forums, panels, parties and live music across four big days and nights. Special rates apply until July 31 so grab your tickets now! If you are just looking for live music, for just $85, a BIGSOUND Rainbow Pass gives you access to all performances: 150 artists, across 18 venues, with just one wristband. For more information and ticketing options, click here.
BIGSOUND Media Pass applications are also NOW OPEN – If you would like to apply for a media pass click here. Media passes are limited, and applications close August 1st – further information on how to apply available via the link.
BIGSOUND's app will also been refreshed with a unique Spotify integration, allowing attendees to get a personalised discovery playlist from the BIGSOUND lineup based on their own favourite artists, listening history, and genre preferences!
Spotify and Apple Music have also created official BIGSOUND playlists for you to sit back, click play, and discover your new favourite artist on the line up.

FIRST SPEAKERS & BUYERS ANNOUNCEMENT:
KEYNOTES:
Bethany Cosentino – Best Coast (USA)
Vivien Goldman – Writer (USA)
Mojo Juju – Artist (AUS)
Sahara Herald – Frontier Touring (AUS)
Terry McBride – Nettwerk (CAN)SPEAKERS & BUYERS:

Abbie McCarthy – Radio 1 & BBC Music Introducing (UK)

Adam Kreeft – The Feldman Agency (USA)

Anamaria Diaz – Páramo (COL)

Andy Snape – Raw Power Management (USA)

Bekah Zietz Flynn – Sub Pop Records (USA)

Ben Coleman – Green Man Festival (UK)

Ben Morris – Domino Creative Sync (USA)

Brid Walpole – Pitch Perfect PR (USA)

Brendan Moylan – ECO (MEX)

Casey O'Shaughnessy – Select Music (AUS)
Ellie Jones – Stay Loose PR (UK)
Fabrício Nobre – A Construtora Música e Cultura (BRA)

Jamila Lyndon – Paradigm Agency (USA)
Jon Halperin – The Glass House (USA)
Kamran Haq – Live Nation UK / Download Festival (UK)
Kim Frankiewicz – Concord Music (UK)

Kiran Patel – A&G Sync (UK)

Kristin Genovese – Third Side Music (USA)

Matt Brinkworth – Omnian Music Group (USA)

Michael Nieves – Sugaroo (USA)

Mike Ajayi – AMF Records / Virgin EMI (UK)

Mike Sniper – Captured Tracks (USA)

Nando Machado – ForMusic (BRA)

Natasha Parish – Ground Control Touring (USA)

Nick Holroyd – Primary Talent International (UK)

Owen Mallon – Paradigm Agency (USA)

Paul Brindley – Music Ally (UK)

Shannon Kurlander – Terrorbird Media (USA)

Suzanna Slavin – Mom + Pop Music (USA)

+ more to be announced
THURSDAY 7 MARCH 2019
Sevendust announce support acts and meet and greet packages
Sevendust's return to Australia just got even better with the announcement of national support – the red-hot REDHOOK! On top of that, they are today announcing Meet-and-Greet packages are now available at mjrpresents.com. New Zealand's support act will be announced very soon.
The Meet and Greet packages are limited to 100 per show (but does NOT include a ticket) and include a Sevendust T-Shirt, a VIP laminate and a picture & chat with band pre-doors open!
Presented by MJR Presents and 24/7 Metal and Rock station/app The Faction! Sevendust are coming to celebrate their 2018 Rise Records release All I See Is War – a record that has energised fans all over the world.
Joining Sevendust for the Australian leg of the tour are the red-hot-right-now Redhook. Recently chosen as the triple j unearthed opening slot artist in Sydney for both Good Things Festival and now Download Festival Australia, as well as opening national tours for The Faim, as well as Hands Like Houses and Ocean Grove, they are also heading off to Download Festival in the UK to play the legendary Donington Festival as well. All of that on the back of 3 singles, Turn Up The Stereotype, Paralysed (just added to rotation on triple j this week!) and Minute on Fire – and signing to management to Rob Nassif's The Hen House and bookings to Edwin Tehrani at New World Artists. 

Sevendust kick off the tour in Auckland at Powerstation Tuesday 23rd April, then head on to Australia. Redhook join the iconic five-piece hard rock/metal outfit touch down when they kick off the AU leg Thursday 25th April at The Tivoli, Brisbane, then on to The Metro in Sydney on Friday 26 April, The Forum in Melbourne on the 27th, The Gov in Adelaide on the 29th and then finish the tour in Perth at Capitol on the 30th April.

A trifecta of now-classic gold albums—Sevendust [1997], Home [1999], and Animosity [2001]— ignited their journey. Known as an equally intense and unforgettable live force, they've consistently packed houses around the world and decimated stages everywhere from Rock on the Range and Woodstock to OZZfest and Shiprocked! 2015's Kill The Flaw represented a high watermark. Bowing at #13 on the Billboard Top 200, it scored their highest debut on the respective chart since 2010 and marked their fifth consecutive Top 10 on the Top Rock Albums Chart and third straight Top 3 on the Hard Rock Albums Chart. Most impressively, the lead single "Thank You" garnered a nomination in the category of "Best Metal Performance" at the 2016 GRAMMY® Awards, a career first. All I See Is War represents yet another new beginning and new point of connection for fans.

Tickets for the Sevendust AU/NZ tour, as well as the Meet and Greet Packages are on sale at mjrpresents.com.
Tuesday 23 April 2019 – Powerstation, Auckland *
Thursday 25 April 2019 – Tivoli, Brisbane
Friday 26 April 2019 – Metro, Sydney
Saturday 27 April 2019 – Forum, Melbourne
Monday 29 April 2019 – The Gov, Adelaide
Tuesday 30 April 2019 – Capitol, Perth
* Redhook not appearing
THURSDAY 28 FEBRUARY
Leopard Lake release melancholic wave in new music video for latest single Heart of Yours
Perth based electro-pop duo Leopard Lake have taken their latest track Heart of Yoursenvisioning a wave of melancholy in a visually stunning, captivating performance music video.
Leopard Lake's latest music video for Heart of Yours is intensely eye-catching with striking visuals, sensational body movements and their synthetic rich tones and warped vocals wrapping it all together.
In creating the video, the duo easily turned to their long-term friend creative, video director Matt Sav and photographic artist Nicolee Fox to form the interpretation and meaning for the track.
" It was a really cool experience to collaborate with Matt Sav and Nicolee Fox. Matt's a great old friend of ours from Perth and recently made some awesome videos with Methel Ethel, Jack River and Tia Gostelow."
"We pretty much gave them control to create something that represented the song. It came out so rad, really beautiful and something that's visually striking and also has real meaning and depth," said Sam Ford.
Even still, Leopard Lake want the track's meaning to remain open to audiences, for them to define their own understanding through the alluring visuals and crooning vocals.
"We've always loved the aesthetic and interpretations of their work so, we wanted to leave as much open to interpretation as possible on the clip," said Ford.
Catch their single and video launch show for Heart of Yours on Saturday, March 2nd at Mojo's Bar in Fremantle.
Camp Doogs Moves to Ballingup
NEW DATE : NEW LOCATION : SAME GREAT FESTIVAL
Key Points
Camp Doogs is happening April 5, 6 and 7 in Balingup
The lineup is completely secret
Tickets are almost gone!
Interview one of our program directors
What is Camp Doogs?
Like yr comfiest pair of pants you thought you'd lost but rediscovered in some backpack, WA's most secretive festival CAMP DOOGS has returned. Almost. It's waiting for you on the horizon. A bright, undulating horizon that it's already riding like a bucking bull.
Here's the long and short of the macchiato. Camp Doogs meets on verdant fields circled by craning gums, capped with a big sky. In the middle: a cool dam, an orchard, and lovingly assembled stages and dance-floors. Then the serene-scene snow globe gets a shake-up: zoom, enhance, spy weaving corridors of light, artful constructions and arcane rituals (cc: bush cinemas and cheese yoga).
The "why" and "how" of everything explains itself as you go: you will understand the meaning of that word DOOG in yr feet and heart before you understand it in yr brain. The "when" of it is April 5th through 7th in the year of our Lord 2019.
Final release tickets to this unique brainchild are on sale and will all go, so don't snooze, the long-awaited Doogs Mk 6 is a hot rod that could speed past at any second. Jo, Stephen and many other stalwarts have lovingly prepared a garden of delights for you. The last piece of the puzzle is yr good self.
WEDNESDAY 27 FEBRUARY 2019
Rita Ora Adds Kim Petras and Sammi Constantine to Australian Tour
With just days until her national Australian tour kicks off, pop sensation Rita Ora adds both Kim Petras and Sammi Constantine as special guest for her Australian shows.
Kim Petras, who was announced to perform at the iconic Sydney Mardi Gras, and just recently sold out her intimate Australian headline shows moments after going on sale, will now join Rita Ora as a special guest at Rita's Brisbane show at Eatons Hill.
Australia's own Sammi Constantine, who's recent singles 'Watch Yourself' and 'Feel Your Body' have received praise around the country, was also selected by Rita Ora to join her on her capital city run of Australia. Sammi will support Rita Ora at all Australian shows.
Having performed on some of the world's biggest shows, including 'Kimmel' and 'Ellen' and the most prestigious stages, from Glastonbury to The White House and even The Vatican, the Kosovo-born, London-raised pop prodigy will land in Australia on March 4 where she'll showcase hits from her most recent record 'Phoenix' as well as fan favourites.
Having become one of the world's most globally recognised and successful women in pop music since signing to Jay Z's 'Roc Nation' in her teens, Rita Ora has continued her meteoric rise; with hit singles including the Drake-penned "R.I.P", "Doing It" with Charli XCX, 'Your Song', 'Let You Love Me' and the Fifty Shades Freed hit 'For You' all proving why Rita is one of pop music's most prominent figures.
MJR Presents RITA ORA Australian Tour
Friday 01 March – Palais Theatre – Melbourne, VIC [All Ages]
With Sammi Constantine
Saturday 02 March – Big Top – Sydney, NSW [All Ages]
With Sammi Constantine
Tuesday 05 March – Eatons Hill – Brisbane, QLD [All Ages]
With Kim Petras + Sammi Constantine
Thursday 07 March – Metro City – Perth, WA [18+]
With Sammi Constantine
Amy Shark to Headline Sea N' Sound Festival Alongside Busby Marou and More
After its biggest year yet in 2018, Sea N Sound is back to double down in 2019 with another stellar line up to showcase the best of the Sunshine Coast lifestyle. Set once again at the picturesque location of The Wharf Tavern's outdoor precinct, this time around ARIA Award winning artist Amy Shark will lead the charge off the back of releasing 2018's highest selling album in Australia, Love Monster, alongside Busby Marou, Didirri, Ali Barter and more to celebrate all the region has to offer.
Complete with a vast selection of craft beer, cider, gourmet food offerings and Mooloolaba's famous seafood, Sea N Sound continues to cement its place as one of the country's finest regional festivals, bringing some of the country's finest artists to town. Joining Amy Shark will also be Kyle Lionhart, I Know Leopard, Cheap Fakes and Livi Robins, rounding out the festival's biggest bill yet.
Amy Shark celebrated her most successful year yet with the release of her chart-topping album, Love Monster, sold out shows, international tours, Hottest 100 spots and just a few ARIAs. Busby Marou are busy gearing up for a big year themselves with their fourth album out mid-2019 and plenty of more music to come on top of their recent hit, 'Sound of Summer'.
Emerging as one of Australia's most treasured songwriters, the artist behind the indie hits 'Can't Get Last Night Out Of My Head' and 'Formaldehyde', Didirri will bring his heartfelt storytelling and renowned live performance to the Sea N Sound audience, while Ali Barter promises a searing set off the back of her 2017 album, A Suitable Girl.
Good vibes will abound with OKA, who call the Sunshine Coast home with their self-described "Australian earth music with sublime dimensions" garnering them fans all over the world. Sea N Sound also welcomes rising star Kyle Lionhart, indie-pop darlings  I Know Leopard, eternal party starters Cheap Fakes and local legend Livi Robins to Mooloolaba, delivering a sonically diverse smogarsboard of sounds, making this festival the hottest ticket of the year!
Pre-sale tickets are on sale tomorrow, Thursday 28th February. To snap one up, and a $20 discount, punters can send a message to the team via the Sea N Sound Facebook page which will also enter you into the draw to win a VIP Package! General tickets go on sale this Friday
TUESDAY 26 FEBRUARY 2019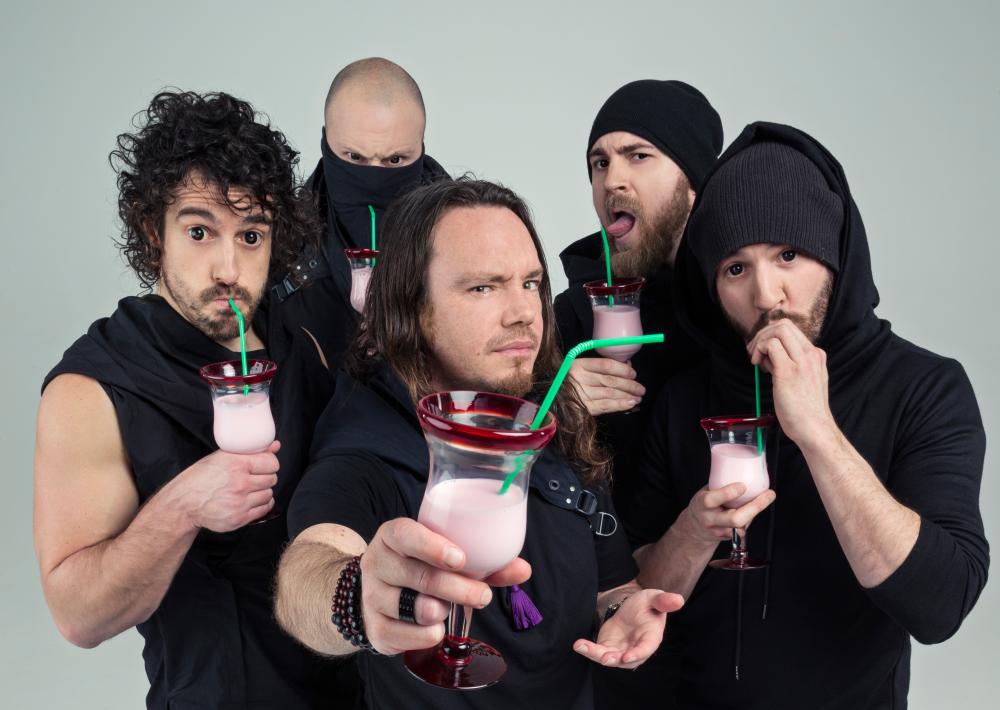 Twelve Foot Ninja/Voyager Upload Tour
Heavy fusion band Twelve Foot Ninja just expanded their Upload Tour of Australia by adding shows in Europe and a coveted slot at the UK's largest heavy music festival, DownloadDonington. Today the band also calls out to local Aussie bands on Facebook to nominate themselves for opening slots on tour!
The genre shape-shifters from Melbourne have won several international awards including Best New Talent in the US (Golden Gods Awards), Best Newcomer at America's SiriusXM's Liquid Metal, a nomination at the 2017 ARIA Awards, and have broken the world record for highest crowdfunded music video.
Twelve Foot Ninja will be road-testing some brand new music on this tour as well as performing their crowd favourites! Perth's Voyager are appearing at all Australian shows! Saturday 2nd March will see the kick off of the tour at The Rosemount in Perth, then on to the ANU bar in Canberra on Friday 8th March, Saturday 9th March is Download Festival Sydney and Monday 11th March Download Festival Melbourne, then kick on to Queensland on Friday 15th March at Miami Shark Bar, Gold Coast and Saturday 16th March in Brisbane at The Valley Drive-In and finishing up the Upload tour at The Gov in Adelaide on Saturday 23rd March for a Licenced/All Ages show!

Tickets for all shows in Australia and Europe are on sale now at twelvefootninja.com/shows.
Saturday 2nd March 2019 – Rosemount Hotel, Perth
GET TICKETS
Friday 8th March 2019 – ANU, Canberra
GET TICKETS
Saturday 9th March 2019 – Download Festival Sydney
Parramatta Park, Sydney
GET TICKETS
Monday 11th March 2019 – Download Festival Melbourne
Flemington Racecourse, Flemington
GET TICKETS
Friday 15th March 2019 – Miami Tavern, Gold Coast
GET TICKETS
Saturday 16th March 2019 – The Valley Drive in, Brisbane
GET TICKETS
Saturday 23rd March 2019 – The Gov, Adelaide
GET TICKETS
EUROPEAN UPLOAD TOUR DATES
Friday 14th June – DONINGTON,
 UK – Download Festival
Saturday 15th June – FUENGIROLA, SPAIN
 – Rock The Coast Festival
Monday 17th June – DUSSELDORF, GERMANY
 – Zakk
Wednesday 19th June – HAARLEM, NETHERLANDS
 – Patronaat
Friday 21st June – KAUHAJOKI, FINLAND
 – Nummirock Festival
Ticket on sale now from: 
www.twelvefootninja.com/shows
MONDAY 25 FEBRUARY 2019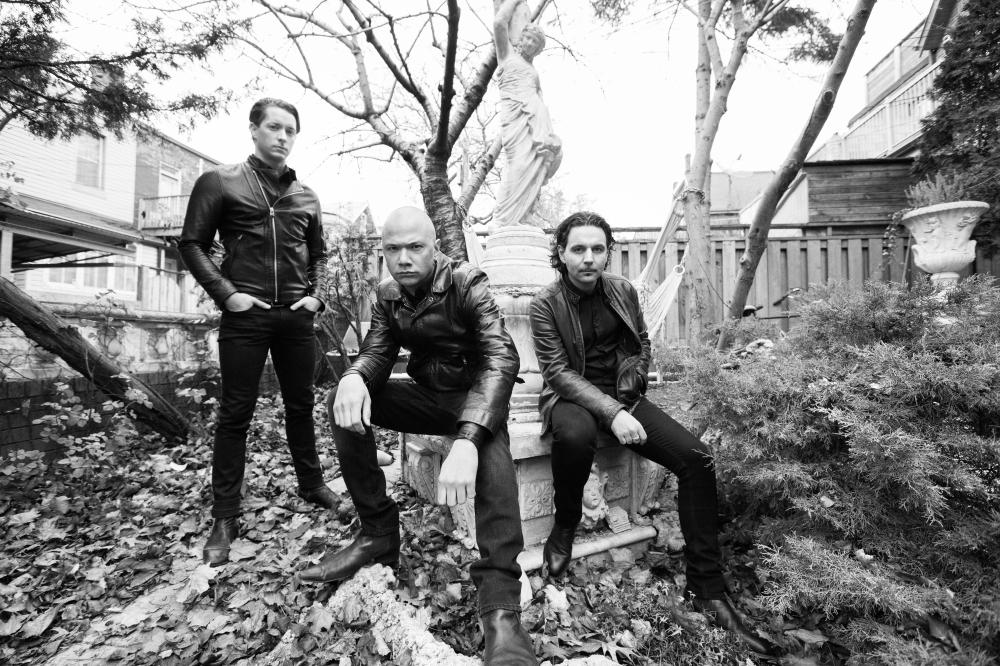 Danko Jones Drops Dancehall video for 'Dance Dance Dance'
As they prepare to finish a three-week U.S. headline tour tonight in Seattle, the Canadian hard rock trio DANKO JONES has unveiled the Amir Chamdin-directed music video for their latest single, "Dance Dance Dance." 

Chamdin is an an award-winning Swedish filmmaker who has previously helmed clips from the likes of Ghost, The Cardigans and The Hellacopters to H&M and IKEA promotional advertisements working with models including Miranda Kerr, Karlie Kloss and Adriana Lima. Chamdin shot the "Dance Dance Dance" video last month in Stockholm and created something truly unique with it by combining two vastly different artforms – Danko's signature style of Rock with an incredible single-take Dancehall video. As longtime fans of his work, the members of DANKO JONES were excited to collaborate with Chamdin and gave him free reign to bring his vision of their song to life. 

Says front man Danko Jones, "We are excited to finally have Amir Chamdin directing the video for our new single, 'Dance Dance Dance.' We've been a huge fan of Amir's work for years now, and waiting to work with him was all worth it."

"Dance Dance Dance" – which premiered on Los Angeles' KLOS-FM last month, when Jones guested on the popular "Jonesy's Jukebox" program hosted by Steve Jones (Sex Pistols) – is the third track unveiled in advance of the release of the group's new album, "A Rock Supreme," produced by GGGarth Richardson (Rage Against The Machine, Red Hot Chili Peppers, Rise Against, Biffy Clyro). "A Rock Supreme" is due out April 26 via M-Theory Audio (U.S.), Rise Above (UK), Indica (Canada, AU, NZ) and AFM (rest of the world). 

DANKO JONES will return to America later this year, when they will embark on the inaugural Megacruise with Megadeth, Anthrax, Testament and other legendary heavyweights. The band also has a number of high-profile European performances scheduled in the coming months, including an appearance at the annual Sweden Rock festival, the Highfield Festival in Germany and a Helsinki date supporting The Offspring. Australian dates will be announced shortly. 

DANKO JONES – whose namesake front man contributed guest vocals to Volbeat's 2017 #1 Active Rock hit "Black Rose," a song he performed live with the group at their recent stadium show in Denmark (captured on the newly-released DVD/Blu-ray "Let's Boogie! Live From Telia Parken") – has made a name for themselves over the years as a must-see live band during memorable tours with the likes of Guns N' Roses, Motörhead and Clutch. The group's best-known material includes "Had Enough," which earned the group their first gold and platinum singles in Sweden and has racked up more than 14 million Spotify streams; "Gonna Be A Fight Tonight," which WWE used as the official theme song of the 2015 Royal Rumble; and "Lovercall," their first of seven singles to crack the U.S. Active Rock Top 40.

DANKO JONES' new album 'A Rock Supreme' is out April 26 through Indica in Australia and New Zealand. Pre-Orders are available now at now at iTunes, Apple Music, JB Hi-Fi and Google Play!
Check out Dano's website – http://www.dankojones.com
SATURDAY 23 FEBRUARY 2019
Wine Machine Victoria Sells Out, Limited Tickets For Remaining Dates
Cementing itself as one of the country's premier boutique events, the Hot Dub Time Machine curated spectacle Wine Machine is now celebrating its third year of treating Aussie dance music fans to an experience like no other and this week has announced that its Victoria leg -held in the iconic Yarra Valley- has now sold out, with the remaining dates not far behind.
With its massive and proudly all-Australian wine-up announced just a month ago, tickets were already on third release before punters even knew who was playing. Now with the line up out in the world, it's no surprise at all that the last round of tickets are now flying out the door. Lead by living legends and 'Martini' maestros, The Presets, Wine Machine attendees will also spend the day dancing to Australia's hottest export right now Hayden James (coming straight off the back of two Hottest 100 entries), the founder himself Hot Dub Time Machine and bonafide party starters Confidence Man.
Rounded out by the indie-pop sounds of rising star Graace, the infectious sets from Kinder, luscious disco-house duo Happiness is Wealth* and Alex "Rat-Dog" Dysonleading the proceedings, the third rendition of Wine Machine is certainly its biggest and best rendition yet.
Each hand-curated bespoke event is set amongst the luscious grapevines of Australia's most vibrant and prominent wine regions. Wine Machine once again offers the opportunity for the people of Australia to venture into the country's wine heartland for a day of flirtatious feasting and frivolity. Capturing the essence of each region, Wine Machine again promises to offer the finest gourmet fare with local produce to the forefront while dancing the day away with a rosé in hand to some of the best dance and electronic music Australia has to offer.
"There's a massive return crowd at Wine Machine because of how unique it is. It really is unlike anything out there, there's something quite magical about it and we couldn't be more excited to drop far and away our biggest wineup to date!" – Hot Dub Time Machine, Co-founder of Wine Machine.

Having sold 55,000 tickets earlier in 2018, Wine Machine has proven itself to be walking its own path in the often-crowded event market with its all Australian bill and beautiful, bespoke experience-based focus. With Victoria's leg already sold out and the remaining dates set to follow, it's proof once again that Wine Machine really is the "Best. Chardy. EVER!"
FRIDAY 22 FEBRUARY 2019
Russian Circles announce first Australian tour in 5 years
Underground legends RUSSIAN CIRCLES have announced their return to Australian shores for the first time in five years, also celebrating fifteen years since their first ever show.
The post-metal innovators will bring their immensely heavy live show to Adelaide, Perth, Melbourne, Sydney & Brisbane in late April. Known for their combination of epic walls of sound with technical dexterity and driving rhythms, their brooding compositions have earned them a loyal cult following that has seen them tour extensively worldwide since forming in the windy city of Chicago in 2004.
Fifteen years is a long time for any band to persevere, let along a band that mines the relatively unmarketable niche of instrumental gloom-rock. But Russian Circles' continued growth and success owes a lot to their willingness to continue to expand their sound with a myriad of textures and structural changes. It is also down to their fortitude in the face of adversity – amongst life's many challenges, none less than guitarist Mike Sullivan's recovery from being the victim of a head-on car collision in 2016, suffering neck and spinal trauma. It's a testament to the band's strength that they have come back better than ever, with a seventh album on the way and live shows hailed as the best of their career.
Since their last visit in 2014, the post-metal innovators released what many consider to be their most accomplished record to date, Guidance (2016). Its cinematic majesty conjures a sonic vista that traverses a range of emotions. As Pitchfork noted "there's an organic and unforced feel to the latest album…as if songs were allowed to grow wild rather than carefully cultivated." Drummer Dave Turncrantz and bassist Brian Cook's rhythmic drive and flair alongside Mike Sullivan's impressive guitar work display a unique rapport built over a decade of touring, writing and recording together.
The band have also now announced the release of a career-spanning live set recorded at Belgium's Dunk Festival, which will be made available in Australia for the first time on vinyl. Drawing from several albums' worth of material, the trio's powerful sonic assault, arpeggio tectonics and wash of emotive soundscapes is captured on record beautifully at a landmark performance.
Russian Circles will be joined at all shows on this tour by Australian instrumental group WE LOST THE SEA, themselves in the midst of producing the follow up to their acclaimed 2015 full-length Departure Songs. Opening up are Perth-based noise-merchants TANGLED THOUGHTS OF LEAVING who recently released their third album No Tether and will depart for their third European tour following these shows, including performing at Belgium's Dunk Festival.
RUSSIAN CIRCLES AUSTRALIAN TOUR 2019
with special guests We Lost The Sea & Tangled Thoughts of Leaving
April 23 – The Gov, Adelaide SA
April 24 – Rosemount Hotel, Perth WA
April 26 – Max Watt's, Melbourne VIC
April 27 – Manning Bar, Sydney NSW
April 28 – The Triffid, Brisbane QLD
Tickets & merch pre-order bundles are on sale from birdsrobe.com & russiancirclesband.com
MONDAY 14 JANUARY 2019
Each hand-curated bespoke event is set amongst the luscious grapevines of Australia's most vibrant and prominent wine regions. Wine Machine once again offers the opportunity for the people of Australia to venture into the country's wine heartland for a day of flirtatious feasting and frivolity. Capturing the essence of the region, Wine Machine again promises to offer the finest gourmet fare with local produce to the forefront…we aren't just talking about the food and wine either…
Overseeing the proceedings, your master of ceremonies as always will be international festival sensation Hot Dub Time Machine, who'll be bringing his time entangling, party antics once again to the wine aficionados of Australia. Australian dance-music royalty The Presets will be bringing their enormous and spectacular live show to the Wine Machine stages, as will the omnipresent nicest guy in dance-music Hayden James with his unique and incredibly popular brand of baby-making house. Arguably the country's most entertainment live act Confidence Man will have wine-enthusiasts dancing their rosé's away while the incredible GRAACE will have us swooning, off the back of her triple j hit 'Last Night' and stellar debut EP Self Sabotage. Rounding out the lineup are the infectious Kinder, the luscious disc-house duo Happiness is Wealth and our hostAlex "Rat-Rog" Dyson.
"There's a massive return crowd at Wine Machine because of how unique it is. It really is unlike anything out there, there's something quite magical about it and we couldn't be more excited to drop far and away our biggest wineup to date!" – Hot Dub Time Machine, Co-founder of Wine Machine.
Having sold 55,000 tickets earlier in 2018, Wine Machine has proven itself to be walking its own path in the often-crowded festival market with its all Australian bill and beautiful, bespoke experience-based focus.
SUNDAY 13 JANUARY 2019
Affinity Minus Perfection Announce 'Passion Through Unity' EP East Coast Tour
Rockhampton Metal band Affinity Minus Perfection dropped their EP "Passion Through Unity" late in 2018 on Friday November 30. Now, they are taking that epic release out on the road down the East Coast of Australia. From the beefy town of Rockhampton, they are bringing the brutal up and down the seaboard.
They will be showcasing the tracks from the EP in home town Rockhampton, then taking it to Bundaberg, Gladstone, Brisbane, Toowoomba, Gold Coast, Albury, Melbourne, Canberra, Sydney, Newcastle, Cairns, Townsville and Mackay – with possibly more to come. All information about tickets and supports at facebook.com/ampmetal. Most shows are tickets on the door, but Brisbane (Crowbar) and Melbourne (Tote Hotel)'s pre-sale tickets are available from Oztix.
The band will share the stage with a number of local heavy acts across the tour, including Overthrone, Day of Content, Thanartist, Pridecaller, Enchiridion, Novus, Upon a Falling Empire, Devonian, Wildheart, In Deception, DIEFM, Path of Victory, Shopping Trolley Fist Fight, Eviscerate the Crown, Cold Era, Hostel, Kaskeid, Ice City, 3 Hour Flight and Forest all showing up at various shows on the tour.
Vocalist Hayden Foley said "We are unbelievably stoked for this tour. We've done all the organising ourselves, with the help of some amazing people along the way of course. It's been crazy behind the scenes trying to put this together – and we can't wait to enjoy the fruits of our labour."
The band have enjoyed praise from all corners for their EP "Passion Through Unity", so taking it on the road will mean that audiences from up and down the East Coast of Australia will get to experience the EP's explosive tracks up close and personal.
Hysteria Mag said that "The lyrics are raw, the instrumental addictive and the overall message is one so important to every kind of person. We're calling it now, with the attitude they've got and the music they're releasing, Affinity Minus Perfection will be going places.", Heavy Mag mused that it is "A mature release from the Rockhampton heavy hitters, plenty of grit and heart throughout this E.P. Crank it loud and assume the position of windmill mode, the heaviness is here!", while triple j unearthed's Dave Ruby Howe said that he can see why AMP has "…already booked some shows on bills with Amity and Chronolyth. Good balance between the cinematic moments and pummeling doomsday metal."
Affinity Minus Perfection's new EP 'Passion through Unity' is out now. Tickets for the Brisbane show are available at http://oztix.com.au.
SATURDAY 12 JANUARY 2019
Redhook announce Hands Like Houses Tour Support and drop their latest video
Sydney-based screaming rap-rock-electro-pop mutants RedHook unleash a brand new music video for their fresh single 'Turn Up The Stereotype'. They will also be joining Hands Like Houses on their huge -Anon. album tour in February of 2019.
Since its release on October 26, 'Turn Up The Stereotype' has exploded with over 200K streams across YouTube and Spotify. It's been added to triple J Unearthed rotation and scored multiple plays on triple J (
2018 With Richard Kingsmill, Good Nights, Home & Hosed, short.fast.loud, mid-dawn
), even earning a coveted 5-star Unearthed review from presenter, Bridget Hustwaite and now Short. Fast. Loud. Presenter Josh Merriel has named RedHook's Turn Up The Stereotype as 
his favourite track
 from triple j unearthed this year, saying that "It's the best bit of Limp Bizkit and Halsey all wrapped up in a post-hardcore package."
Now, the band unveils the official visuals for the song, unfolding a new chapter in the RedHook mythology that carries on chronologically from their debut offering 'Minute On Fire'. 
Kicking off with guitarist Craig Wilkinson ("sadboi") and vocalist Emmy Mack ("strngegrrl") being kidnapped by a bunch of demonically creepy scientists and subjected to a bizarre genre-bending experiment, the 'Turn Up The Stereotype' clip was co-directed by RedHook and Her Name Is Murder Productions (Norma Jean, Ocean Grove) in collaboration with Haus Party's Chris Elder (The Amity Affliction, Peking Duk).
"It was a super fun way to use the cinematic RedHook universe to visually represent our real life experience of trying to figure out where the hell we fit in the music industry," Mack explains of the clip, which was half-filmed inside a decommissioned slaughterhouse out in western Sydney, and half-filmed inside the band's bathroom shower. 
Since we launched this project back in June, a lot of our brushes with the industry have involved people trying to pin us into some kind of genre box. And I guess this is our way of rejecting those boxes. By playing a fun game of dress-ups and blowing things up," she adds.
A combustible cocktail of Mack's acidic lyricism and venomous vocal hooks and guitarist Craig Wilkinson's groove-fuelled riffage and EDM-influenced production, 'Turn Up The Stereotype' was produced by Stevie Knight (Trophy Eyes, Stand Atlantic) and Dave Petrovic (Northlane, Tonight Alive), mixed by James Paul Wisner (Paramore, Hands Like Houses) and mastered by Steve Smart (Parkway Drive).
After toasting the release of 'Turn Up The Stereotype' in their hometown of Sydney with a totally SOLD OUT live launch at alternative nightclub AM//PM, headlining Australian Music Week 2018's first ever curated heavy music showcase and opening up the inaugural Good Things Festival in Sydney this past weekend, RedHook will now embark on their first full Australian tour alongside scene heroes Hands Like Houses, Ocean Grove and Endless Heights.
"We're so bloody excited," Mack says. "Craig is the ultimate HLH fanboy, he even has the collectable Dissonants socks which he'll no doubt be rocking every night of the tour, lord help us all."
After a year spent earning a dedicated following on the live circuit and sharing stages with the likes of Dream On Dreamer, The Getaway Plan, Stan Atlantic, Thornhill and Dear Seattle, RedHook are now launching full force, with an arsenal of more huge tunes still to come.
SUNDAY 25 NOVEMBER 
The Magic Number announce their 2019 Australian Tour, New album 'Outsiders' and New Single 'Sweet Divide'
MJR Presents is pleased to announce the return of UK indie royalty The Magic Numbers for the first time since their 2010 Splendour in the Grass appearance and 2006 Big Day Out tour.
Their critically acclaimed album 'Outsiders' will also be released in Australia for the first time.
The four-piece comprising two pairs of brothers and sisters (Romeo and Muchele Stofart, Sean and Angela Gannon) are known for their unique harmonies, melodic hooks, songwriting craftsmanship and timeless sound.
WEDNESDAY 24 OCTOBER
The Omnific & Osaka Punch Announce a Joint Tour
Two of Australia's most interesting, charismatic and unique artists are touring together in November 2018! Both bands sit at various points of the spectrum of 'prog' have joined forces to tell the world 'BY THE POWER OD THALL, I HAVE THE PROG POWAHHH!'.
The Omnific are a progressive instrumental band from Melbourne, Australia featuring two bass players and a drummer. The band has attracted immense interested from all corners of the globe. The bands reach is beyond what many would expect from the trio so early in their career through establishing working relationships with Darkglass Electronic, Neural DSP and Ernie Ball Music Man.
Osaka Punch has forged a reputation in the last 9 years as one of Australia's most wildly entertaining live acts. The group's fusion of catchy grooves, jazz chops and a rock ethos sets them from most heavy acts. It allows for an element of humour and satire in an otherwise serious scene. 2018 has proven to be the life on the road for Osaka Punch, having played with The Butterfly Effect and Mammal and have festival dates alongside The Living End, Frenzel Rhomb, Spiderbait and Polaris. Having toured Australia, the UK and Scandinavia, Osaka Punch have honed their live set to a fine art.
November 2018 will see The Omnific and Osaka Punch play at
Saturday 10 November – The Evelyn, Melbourne.
Friday 16 November – The Zoo, Brisbane
Saturday 17 November – SolBar – Sunshine Coast
In Melbourne, Terrestrials and Slow Talk will support them. Sum of Us will support the bands in Brisbane and Muules will support them on the Sunshine Coast.
Adding to this, The Omnific released their single 'Erin' in celebration of the tour. The new track was produces by band member Toby Peterson-Stewart and mixed by Forrester Savell. Savell has mixed for bands like Dead Letter Circus, Cog and Karnivool. Ermin Hamidovic of Systematic Productions mastered the track with additional programming by Jamie Marinos.
Peterson-Steward says 'The inspiration for 'Erin' came from being admitted into hospital and needing a creative outlet to cope with the stress and boredom. The story is entirely interpretive as the music can represent a variety of aspects in life'.
Tickets are on sale now at Oztix.
TUESDAY 23 OCTOBER
John Butler Trio Celebrates their album release with video for 'Tell Me Why'
John Butler Trio's new album HOME looks to be the Western Australian singer/songwriter's seventh hit record, seeing off stiff competition and sitting comfortably high on the itunes charts just several hours after release.
To celebrate HOME's release, John Butler has released a video for the album track 'Tell Me Why', completing a quadrilogy of videos from the album including the first single 'Home', the current single 'Just Call' and fan favourite 'Wade In the Water'.
The Coming HOME Tour which hits six states and territories through January and February 2019 went on sale last week, with a second Sydney Opera House Forecourt show announced and many shows close to capacity.
John will be joined by his friend Missy Higgins and singer songwriter Stella Donnelly, as well as special guests in each city including Dan Sultan, The Waifs, The Teskey Brothers and Baker Boy.
HOME was released globally this morning and takes listeners through an emotive sonic landscape, mirroring the vulnerabilities, joys and tensions of modern life that have shaped the last four years forJohn Butler.
"What you're hearing is the destination but getting here felt like an odyssey; some rite of passage that I couldn't go around, couldn't go over, couldn't go under; I had to go through.  This album is my most personal work yet and it feels like taking it on the road to connect with fans directly is the final act of delivering this body of work," said John Butler. "This album touches on the anxieties and demons I've been grappling with since the last album, but it's also full of joy, hope and redemption, and I'm looking forward to conveying the stories and passion of all of this journey one on one live with fans.
The album HOME is available now on CD, vinyl, download and streaming from:  https://JohnButlerTrio.lnk.to/HOMEalbum
TOUR
Friday 25 January – Wignalls Winery, Albany, WA  – Also with Carla Geneve #
Saturday 26 January – Leeuwin Estate, Margaret River, WA – Also with Carla Geneve #
Friday 01 February – Kings Park & Botanic Garden, Perth, WA
Thursday 07 February – Myer Music Bowl, Melbourne, VIC – Also with Dan Sultan
Saturday 09 February – A Day On The Green, All Saints Estate, Rutherglen, VIC – Also with Dan Sultan
Sunday 10 February – Stage 88, Canberra, ACT – Also with The Waifs
Thursday 14 February – Sydney Opera House Forecourt, Sydney, NSW
Saturday 16 February – A Day On The Green, Bimbadgen, Hunter Valley, NSW – Also with Dan Sultan
Sunday 17 February – Park Beach Reserve, Coffs Harbour, NSW – Also with The Teskey Brothers
Wednesday 20 February  –  Moncrieff Entertainment Centre, Bundaberg, QLD *
Thursday 21 February  –  The Great Western, Rockhampton, QLD *
Friday 22 February  –  Riverstage, Brisbane, QLD  –  Also with Special Guests *
Saturday 23 February  –  Tolosa Park, Hobart, TAS  –  Also with Baker Boy
MONDAY 22 OCTOBER
Didirri is touring Australia with his new EP 'Measurements
Didirri has had a busy year since uploading his debut track 'Blind You' onto triple j unearthed. He has toured the world including honourable performances at The Great Escape, BIGSOUND, SXSW and Primavera. Dropping three massive titles 'Jude', 'Formaldehyde', and 'I Can't Get Last Night Out Of My Head', selling out two Australian tours, performing at Splendour In The Grass and releasing his debut EP 'Measurements' are just other events this year that have rounded off Didirri's busy schedule.
This doesn't even include signing deals with Unified, Paradigm Talent Agency, Four Tone Artists and BMG.
Catch his powerful and captivating perofmance, as Didirri performs in capital cities in October and November with support from Emerson Snowe and Merpire.
TOUR DATES
Wednesday October 31 – Jive Bar, Adelaide
Thursday November 1 – Jive Bar, Adelaide *SOLD OUT*
Friday November 2 – Woolly Mammoth, Brisbane
Sunday November 4 – The Evelyn, Melbourne *U18*
Thursday November 8 – Mojo's Bar, Fremantle
Friday November 9 – The Rosemount, Perth
Saturday November 10 – The Corner Hotel, Melbourne *SOLD OUT*
Sunday November 11 – The Corner Hotel, Melbourne
Thursday November 15 – Oxford Arts Factory, Sydney
*Tickets on sale via www.didirri.com/tour
THURSDAY 18 OCTOBER
WAMFEST LIVE has announced lineup additions, North Perth Party, Regional Program have been announced!
Adding to the already massive WAMFest Live Line-up – where another 52 acts are added to the huge 147 West Australian acts – id s huge free event taking over Perth on Friday 2 November and Saturday 3 November.
If that isn't enough live music, the City of Vincent is helping out in throwing WAMFest Live North Perth Party on Sunday 28 October that features another 21 acts. There will free entry to this event as well.
Regional program line-up and venues
WAMFest will expand its festivities beyond Perth city and bring the party to regional live venues on the 18-20 October. Details are as follows
Thursday October 18 @ Settlers Tavern, Margaret River – ASKYA, Blue Child Collective, Emjay Angeni
Friday October 19 @ The Fish Trap, Mandurah – Asparagus Soop, Biss & Max, Guthrie Trio, MATA, Navan
Saturday October 20 @ The White Star, Albany – Dawn Barrington, Isaac Gaffney, Kris Nelson, Oscar Gilbert, Steve Pinner, The Mist
Saturday October 20 @ Six Degrees, Albany – Blue Stukka, Essence Duo, Geoff Waldeck, Jesse Pieterson, Onaya Meijer
WAMFEST LIVE North Perth Party
As part of WAMFest presented by Act-Belong-Commit, the North Perth Party in partnership with City of Vincent kicks off between 3pm – 8pm on Sunday 28 October.
It will centre around the Rosemount Hotel and includes acts like Superego and Cara Geneve. It will take over Rosemount's main room, the Four5Nine Bar and spill into the car park.
North Perth Town Hall will host an all ages concert including acts like Flossy and Young Robin. In the Milkd alleyway there will be a silent disco for the little kids.
It is all Free Entry.
Rosemount Car Park – Carla Geneve, Secret Act, Fraeya, Dulci, Kaitlin Keegan
Rosemount Main Room – Superego, Grievous Bodily Calm, Jamilla, Marksman Lloyd, Hyclass
Four5Nine – The Limbs, Black Stone From The Sun, Bad Friends, Mt Cleverest, Airline Food, Girl York
North Perth Town Hall (ALL AGES!) – Flossy, Mal De Mer, Young Robin, Escapist, Phoneline Valentine
Final Acts for WAMFest Live Friday Night Line-up
Taking over 9 venues in Perth City on Firday 2 November, with all venues offering free entry. It will feature bands at
Amplifier & Capitol
The Sewing Room
Laneway Lounge
Rubix Bar
Prince Lane
Belgian Beer Café
Holmes & Co
Wesley Church
The final line-up boosts an extra 33 acts to get your Friday night going. Final Additions include:
Alex Elbery
ASKYA
Chidi Okpechi
Chisenga
Delilah Rose & the Gunslingers (trio)
Destiny Praise Team
DJ SILENCE
Dulcie
Elwyn
G*Rey
Jamie Mykaela
Jenny Gaunt
Julian Webb
Kol Nafshi
Kris Nelson
Latehorse
Lincoln Mackinnon & The Wrecking
Train
Lydia Schubert
Mac the comedy computer
Meredith Whittle
Mitchel Martin
Old Blood
Pimps of Sound
Ryan Edmond
Sarmecb
Skulka
Soma
Soukouss Internationale
Still Worship Band
Tomás Ford
Wayward Johnson and the
Adjustment
Wisdom2th
Ze Rebelle 
Final Acts and Venues announced for WAMFest live Saturday
On Saturday 3 November, Northbridge will host free events at 12 venues and 4 outdoor stages. It is for all ages and an additional 19 acts have been revealed:
Cossio / Caratti / Symczycz
Duende Indalo
Filth goddess
Flyball Gov'nor
Fraeya
Gospel Extravaganza
Kate Pass Kohesia Ensemble
Navana
nyanda j.
Praashekh Quartet
Providence Gospel Choir
Racoo
Raksha
Salary
Soft West
TASHI
The Joyful Noise Choir
The Zagoria Trio
Zoe Ryan
WEDNESDAY 17 OCTOBER 
Dan Sultan on Tour
Acclaimed singer songwriter Dan Sultan will be hitting the road for a solo tour in December in Melbourne, Brisbane, Adelaide and Perth
Sultan will be playing select tunes from his albums, as well as including a few surprises
Dan Sultan has been a singular musical presence since the release of his first album, 2006's Homemade Biscuits, straddling genres and celebrating the diversity of his audiences. All the while, he's also become one of the country's most revered songwriters.
For a songwriter who quickly became a household name and has played every Australian festival under the sun, touring the Blackbird album for a mammoth two months to sold-out venues defined 'living the dream.' Taking its name from Nashville's Blackbird Studios, the album resonated with audiences and industry alike, winning three NIMAs, the 2014 ARIA for Best Rock Album and was certified gold.
Just months after it debuted in the top five of the ARIA Albums Chart, Sultan's fourth album Killer was nominated for Best Rock Album and Best Independent Release at the 2017 ARIA Awards. Sultan was nominated for Best Male Artist, not for the first time.
Sultan's latest release, Killer Under A Blood Moon, recorded at Red Moon Studios with producer Jan Skubiszewski, is testament to the respect Sultan garners in his peers. Four songs, four days in a timber-clad studio set in the sweeping Macedon Ranges, northwest of Melbourne. Dan Sultan arrived with his guitar each morning not knowing how the selected tracks from his album, Killer, would be reinterpreted by the brightest names in Australian music: A.B. Original, Camp Cope, Meg Mac, and Gang of Youths frontman Dave Le'aupepe. It also speaks to a growing camaraderie amongst those musicians unafraid to forge new cultural ground and to challenge the status quo, onstage and off.
TOUR DATES
MONDAY 15 OCTOBER
Sydney's colourful rocking identities THE HARD-ONS come bearing good news for WA music lovers and sports fans alike, announcing "No Sleep Til Western Australia", hitting venues in November and December 2018
This time, the Hard-ons will be a FOUR-PIECE again, with original vocalist/drummer Keish de Silva returning to the fold as frontman!
This explosive yet deeply melodic line-up of one of Australia's most unique and action-packed rock and roll bands will perform a set bristling with both beauty and brutality, as they explore their vast back catalogue, and more importantly, introduce new material that has only just been hammered brilliantly into shape by this incarnation!
Every show promises to be a special affair, as the expanded, new, and revitalised Hard-ons flex their considerable and charismatic musical muscle: to sum up, nothing and everything has changed. Hard-ons: Very exciting as ever, but a little bit better.
These shows are not to be missed! Stephen Ahn (The bass player's brother)
SUNDAY 14 OCTOBER
The Grates 10-year anniversary tour for Teeth Lost, Hearts Won
Australian indie rock royalty, The Grates are back!
The Brisbane based band are reuniting with their original line up consisting of vocalist Patience Hodgson, guitarist John Patterson and drummer Alana Skyring. They will play a special run of shows in November and December to celebrate the 10th anniversary of their seminal album, Teeth Lost, Hearts Won.
The tour will see them perform in Sydney, Melbourne, Brisbane and Perth – playing some of the biggest venues they've toured in years. This EP cemented The Grates as one of the true greats of the noughties, thanks to songs like 'Burn Bridges', 'Aw Yeah' and 'Carve Your Name'.
"When we first broke up as a band we sought council from a psychologist because we wanted to do it without regret," says Hodgson. "He suggested we spend a good length of time apart, so when we came back together, it would be as three different people. The psychologist was right. We missed each other's weddings. We missed each other's birthdays. Finally, we missed each other. International phone calls went from once a year to more, then once a month to more, and we'd be chatting for hours and hours like high schoolers. I met Alana and John while I was in high school. They have had the biggest influence on my life. They introduced me to triple j, they made me mix tapes of local bands, they invited me into music. I can't wait until we are all back on the stage together – a joyous celebration of people who changed my life, Alana, John & the audience."
"Always looking for our next big project," adds Patterson. "We've never spent much time looking back, but this feels like the perfect time in our lives to reflect and celebrate the music we've made together and a friendship that spans decades.
"More than anything I'm looking forward to playing really loud."
"That paths can move apart and come together again is so exciting," says Skyring. "I can't wait to play these songs again with a new energy and perspective."
THURSDAY 11 OCTOBER
Overachieving Sydney-based singer-songwriter Alex the Astronaut (aka Alexandra Lynn) is thrilled to announce her national headline tour today.
The 'Space Tour' will hit venues in Melbourne, Adelaide, Sydney and Perth this November. Alex will also stop by Tasmania for triple j's One Night Stand, Yours & Owls Festival in Wollongong, and has recently been announced on the Shakafest lineup which will take place on the Gold Coast in November.
In 2017, Alex the Astronaut shared her debut EP To Whom it May Concern. Featuring breakout tracks 'Already Home' and 'Rockstar City', the EP was written and recorded all while she was completing her science degree on a soccer scholarship in New York City. A one-way ticket to Sydney spawned the release of her sophomore EP See You Soon. Championed by triple j, the release included sleeper hit 'Not Worth Hiding', which placed #23 in this year's Hottest 100.
Well-known and loved for her now-signature, spritely acoustic strumming and conversational storytelling, the 'Space Tour' announcement comes off the back of what has been a hectic 2018. Kicking off the year with a sold-out co-headline national tour alongside Stella Donnelly, Alex then went on to perform at the UK's The Great Escape, Prima Verain Spain, Spin Off Festival in Adelaide and at Byron Bay's Splendour in the Grass.
In July, Alex also shared her latest track 'Waste of Time'. The single was added to full rotation on triple j with support also rolling in from BBC Radio 1 (Huw Stephens) and Radio X (John Kennedy). In October, Alex will support Sam Vance-Law in Germany and play a string of UK/EU headline tour dates
TUESDAY 9 OCTOBER
Tash Sultana announces Flow State World Tour
Global sensation Tash Sultana has announced long awaited Australian national headline shows as part of the 'Flow State World Tour'.
The one-person powerhouse has been nonstop touring the world over the past 2.5 years. This has included a record-breaking 3 sold out shows at the O2 Academy in Brixton this year. Sultana is finally bringing the acclaimed live show back to home soil in 2019.
Sultana started out playing open mic nights on a fake id and busking on the streets of Melbourne. Now Sultana is selling out every headline show, from theatres to arenas across multiple countries and playing dozens of high-profile festivals around the globe.
This will be the first headline tour in well over a year on Australian soil and Sultana will be playing a full 2-hour set.
Recent accolades include
Over 250M streams;
Topping the iTunes chart in multiple countries;
'Jungle' coming in at #3 in triple j's Hottest 100 and charting multiple entries;
Achieving Gold for the Notion EP and platinum sales for single 'Jungle';
Winning the prestigious unearthed j award;
Multiple Aria award nominations; and
Most recently playing a stand out set at Coachella and Lollapalooza 2018.
Supporting all shows is buzz band and good friends of Sultana, Ocean Alley. One of the most played bands on triple j this year, this is shaping up to be one of the biggest local tours in 2019.
Sultana's highly anticipated debut album, 'Flow State' was released on August 31 to worldwide critical acclaim. It was the triple j feature album of the week and charted in the top 10 in 31 countries. Sultana's last Australian tour sold record-breaking numbers by selling out in days. Tickets go on sale now.
Australian Tour Dates
JAN 12 | PINEAPPLE FIELDS, SUNSHINE COAST. QLD
FEB 28 | THEBARTON THEATRE, ADELAIDE. SA
MAR 02 | BOTANICAL GARDENS, HOBART. TAS
MAR 08 | HORDERN PAVILION, SYDNEY. NSW
MAR 14 | MYER MUSIC BOWL, MELBOURNE. VIC
MAR 21 | RIVERSTAGE, BRISBANE. QLD
MAR 23 | MINDIL BEACH, DARWIN. NT
MAR 30 | FREO OVAL, FREMANTLE. WA
TUESDAY 2 OCTOBER
Shihad 30th Anniversary Tour
Picture this… 1988, Bob Hawke is Prime Minister, Australia dumps $600 million bucks of tax payer cash on Expo 88, Home and Away hits our tellies for the first time, triple j launch the Hottest 100, Nintendo release the Game Boy, free University education is no longer an option, and over in Wellington NZ, the Southernmost capital city in the world, Jon Toogood and Tom Larkin are busily creating a heavy rock band…. A monstrous band that would end up becoming one of New Zealand's most loved, respected and successful exports.…. KIA ORA SHIHAD!
Fast forward to 2018… Jon, Tom, lead guitarist Phil Knight (who they found through a music shop notice board ad in 1989) and bass player Karl Kippenberger, who joined the band in 1993, (from being a fan) have released nine studio albums (five of which went to #1 in NZ). They survived a name change propelled by Jihad becoming a staple negative reference in the global vernacular thanks to 9/11 (Shihad became Pacifier, and returned to Shihad), personal triumphs and tragedies, travelled all over the world with endless tours, selling out headline shows and sharing stages at major local and international festivals, and touring with musical heroes like Motorhead, Metallica, Faith No More and AC/DC to name a few! In 2010 they were inducted into the New Zealand Music's Hall Of Fame. And just like Neil Finn, Russell Crowe and every other successful person or idea to come out of NZ…. Australia quickly adopted them as our own, showering them with ARIA nominations, adoration and ownership of their global success.
To celebrate 30 years, Shihad will be undertaking a national tour, and releasing their classic LP The General Electric, also celebrating twenty years since its release, on vinyl for the first time. The General Electric was the LP that re-established their position as sonic giants of the music industry, with hit singles 'My Mind's Sedate', 'The General Electric', 'Pacifier'.
It will hit stores on Friday October 12th 2018, via Warner.
TUESDAY 25 SEPTEMBER
Kav Temperley 'All Your Devotion' Tour
Best known as the front man for Eskimo Joe, songwriter Kav Temperley is stepping out to show off his solo work. Temperley will be taking his guitar and inimitable voice on the road to deliver an intimate experience for fans of his work via his forthcoming solo album 'All Your Devotion' and delving into his extensive back catalogue of music.
Temperley is an acclaimed songwriter and lauded performer. From the decades of performing and touring, Temperley has honed his ability to truly engage with his audience. In a stripped back form, Temperley offers a direct connection that isn't often accessible. Temperley said "I want to create a whole set of magical intimate moments, a connection with myself and my songs that you won't find at big rock n roll show".
The single, Pollyanna, which was unveiled via music feeds, shows how Temperley's album comes from a deeply personal place. Temperley describes Pollyanna as "
I had just lost my marriage and the band had decided to take a break, all of these things that defined me were now no longer around. It was one of the first times in my life I felt like a stranger just rolling along, but I realised that amongst all of this I was a Pollyanna, someone despite the bad news always looks on the bright side. This was a song I was singing to myself to remember to stay light."
The 'All Your Devotion' album will be released on 28 September 2018. It was produced alongside Pip Norman (Troye Sivan, Jarryd James, Urthboy) and John Castle (Megan Washington, Vance Joy, Bertie Blackman). The album has been described as a "a collection of ruminating, thoughtful, and affecting songs from one of this country's greatest talents"
TUESDAY 21 AUGUST 2018
Destroy All Lines present Intervals and Polyphia tour in September 2018
In just over a month, two World-Class instrumental/prog/djent outfits will be heading to Australian shores. Australian promoters, Destroy All Lines are bringing Intervals (aka Aaron Marshall) and Polyphia to Perth, Melbourne, Sydney and Brisbane to destroy minds and melt faces.
The already intensely progressive and futuristic guitar heavy line-ups are now packed with extra guitar goodness, with the local supports being announced. Progsters Voyager joining the bill in Perth at Amplifier, fresh back from their stint in Europe, destroying the stage at Bloodstock. Sydney's show at Bald Faced Stag sees Guitar Maestro James Norbert Ivanyi open proceedings, Melbourne gets I Built The Sky on the back of their recent hugely successful single and video releases, and Brisbane gets the infinitely danceable and quirky-yet-head-turning He Danced Ivy at The Brightside.
Intervals is returning to Australian shores for their first headline tour. Intervals is a window into the mind of guitarist & composer, Aaron Marshall. Founded in 2011, Intervals is a progressive and forward thinking staple in modern instrumental music with roots firmly planted in all things traditional, and an open eye on the future. Intervals has shared stages with Protest The Hero, Periphery, Between The Buried and Me, Animals As Leaders, Plini and more.
Polyphia's first voyage to Australian shores comes on the back of the announcement of their brand new album New Levels New Devils, This will be released on 12th October 2018. The first single, titled O.D. has recently be released. The video clip has over 300k views and rising! The band – whose average age is just barely 21 – is comprised of Tim Henson (guitar), Scott LePage (guitar), Clay Gober (bass), and Clay Aeschliman (drums). Polyphia has toured and shared stages with the likes of Animals As Leaders, Periphery, Between The Buried and Me and The Contortionist.
Tickets for this once in a lifetime experience are on sale now at http://www.tickets.destroyalllines.com.
FRIDAY 15 AUGUST 2018
Reclink Community Cup
The Reclink Community cup is AFL charity match pitting musicians against the media. It is back for its fourth year in WA and will take place on the Fremantle Community Bank Oval on Saturday September 8, 2018. Tasty food stalls and alcoholic and non-alcoholic beverages will be on offer.
John Ballis, CEO of Reclink Australia said "The Reclink Community Cup is the one day of the year when Perth's community radio and local musicians, everyday people, connect and come together to help Reclink Australia raise much needed funds that enable us to deliver sport, recreation and arts programs, which make a huge difference to the lives of the neediest in our community."
The Bandgropers (WA Musicians) will be lead on field by the Tenille Elkins (Elk Bell, APRA/AMCOS) and Leon Ewing (Beaverloop, Sonnenmasse), with the coaching calls being made off field by WA music legends, Bob Gordon (former editor of X-Press magazine and Managing Editor, Around the Sound) and Dixie Battersby (former publicist for EMI and friend of every Australian musician that matters).
The Newshounds (Media & Community Organisations) will be led by current WA Treasurer and football tragic Hon Ben Wyatt MLA and RTRFM presenter Marnie Richardson. They will be dutifully coached by Simon Collins (music editor at The West Australian) and Danae Gibson (RTRFM's talk producer and biggest AFLW fan going around).
The Bandgropers squad includes musicians from Sugar Army, The Tommyhawks, FOAM, The Love Junkies, Little Lord Street Band, Scalphunter and a whole heap more. The star-studded Newshounds include media identities from RTRFM, ABC, Channel 10, Channel 9, Noongar Radio, The Music and Xpress Magazine.
All profits raised will go to Reclink Australia, who use sports and the arts to enhance the lives of people experiencing disadvantage. Some of the most vulnerable and isolated people within the community are supported by Reclink. These people include those experiencing mental illness, disability, homelessness, substance abuse, addiction and social and economic hardship.
After the match, local musicians will be playing in the club rooms. These include The Tommyhawks, Flossy, Jack Davies and the Bush Chooks. DJ Brad Pettit will be on the decks for the day.